City-Industry Integration
BUSINESS SUMMARY
Adhering to the development concept of "People-oriented, Empowering a Better Life", the City-industry Integration Group of KWG Group fully constructs the "345 City-industry Integration Development Mode", focuses on the three happiness industries, integrates four development models, constructs five industrial ecological service systems and leads the new urbanized infrastructures, in order to build a better future for the city.
Having diversified industries among the Group, it focuses on the three happiness industries specializing on healthcare, education and eldercare.
Having the integration between city and industry as the core, and leveraging the advantages of KWG products and back-end services, it implies the four development modes to integrate four special industrial towns, industrial integration, urban industrial parks and rural revitalization model.
The industrial ecosystem of the five ecological chains consists of the industry alliance resource interaction platform, the innovation incubation platform of industry and finance, the smart industry experience space, the benchmark of full life cycle industry service, the co-exist and co-prosperous ecosystem of production city are constructed.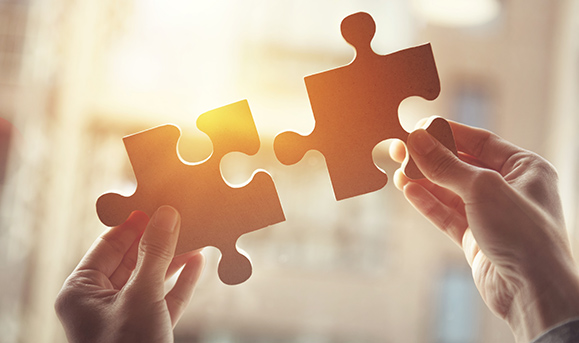 3 HAPPINESS INDUSTRY
HEALTHCARE
EDUCATION
ELDERCARE
HEALTHCARE

With the aim of promoting "Health for All", KWG Group focuses on building a comprehensive full-cycle health service system, consolidating strategic resources and advantageous projects of an Israeli company, GLK and Guangzhou International Biotech Island in the field of life sciences and health services, actively exploring modes of cooperation for coordinated development, and promoting innovative integration between real estate and the industry of life sciences and health services.

EDUCATION

In line with the national strategy and in response to the 19th CPC National Congress's call for "prioritizing educational development", KWG Group has gradually started its diversified development in the education sector, which includes controlling shares of Guangzhou Hengde Education Technology Limited to start a new chapter in essential-qualities-oriented education, co-founding the Affiliated Longmen School with South China Normal University to develop quality K12 education, and exploring the international paradigm of bilingual teaching to establish Trinity International Kindergarten, so as to break new ground for "real estate + education" industry.

ELDERCARE

Combining with ecological country guest houses, theeldercare resort real estate is built with reference to Yunshang town at Dayi,Chengdu. In view of China's agingpopulation, KWG Group works with Vcan, the leading eldercare operation platformin China, to actively promote the multi-level, multi-format and diversifieddevelopment of eldercare products through jointly developing the land for suchusage and sharing investment opportunities, and facilitate the integrateddevelopment of eldercare with vacation, health, health maintenance and sportsto create a leading high-end eldercare community in China.
4 DEVELOPMENT MODES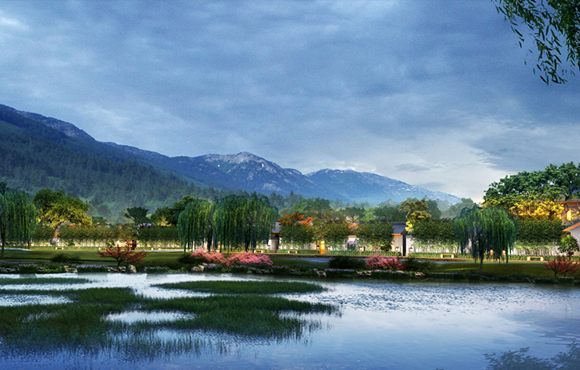 Special Industrial Town
Persisting in the development concept of "People-oriented, Industry first", focusing on towns along the big cities, targeting on healthcare, education, eldercare and fields in other industries, customizing and creating industrial towns with distinctive themes, to promote the cross-development between production, life and ecology. Striving for the cooperation between local governments, ordinarily residents, and foreign enterprises for the pursue of the success for the three parties. Representative project: Chengdu Daxie Yunshang Town (成都大邑云上小镇).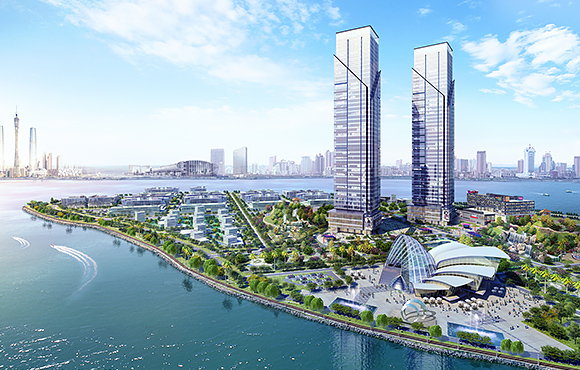 Industry Integration System
Adhering to the development concept of "Thriving the city by products, Fostering productions by city", it focuses on the core areas of first-tier and second-tier cities, integrates scientific research, business, commerce, and life facilities and other functions, focuses on the core of product introduction and product moulding as carrier, and having the integration of city-based industry as the add-on value of the industry operation, in order to provide continuous driving force for regional industrial upgrading and urban functions improvement.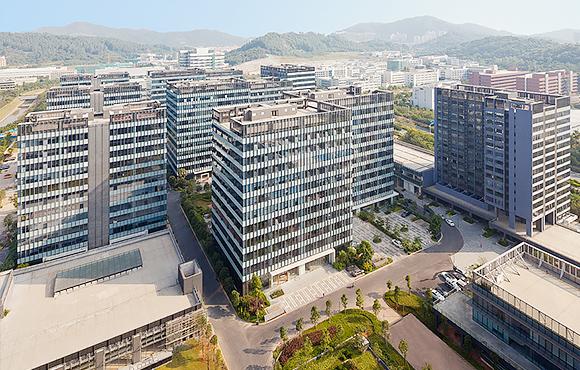 Urban Industrial Parks
Insisting the three dynamics in the development concept of "Innovation, Creativity and Intelligence", it focuses on the suburbs in first-tier cities or revitalized regions in old towns, targets on industry 2.5 and modern service industry, operates low-density, ecologic, green, transparent, public, intelligent, creative and flexible actual spaces, in order to provide industrial ecology service system with full life cycle for clients such as mother company and research-and-development-based industry, to create a new ecological landscape of city-based industry. Representative project: Hejing International Creative Valley (合景科汇金谷).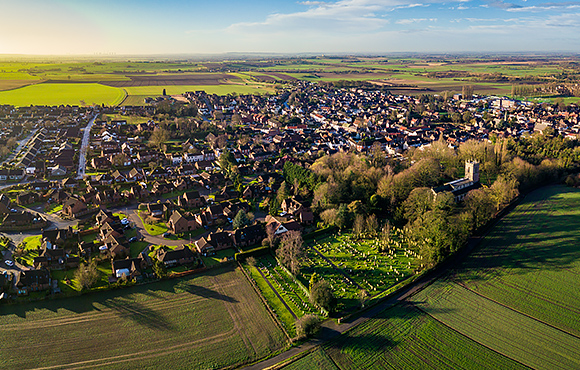 Rural Revitalization Model
Along the implementation of the national strategicarrangement on the rural revitalization, the Group focuses on the suburbs in first-tier cities and promotes the integrateddevelopment of the primary, secondary and tertiary industries in rural areas.By strengthening the primary industry, optimizing secondary industry andrevitalizing the third industry to promote the integrated development on thefunctions of agricultural production space, residential living space, leisureand recreational space and ecological conservation development space, in orderto create a rural revitalization model with prosperous industry, livable ecology,civilized custom, efficient governing and wealthy living.
KWG INDUSTRY ALLIANCE
Under thestrategic background of diversified business development and city-industry integration,KWG Group has decided to establish "KWG Industry Alliance" with quality industrial companies as itscore for more efficient integration of internal and external resources. As acentral platform of industrial resources, the industry alliance will realise its function as platform +resources + capital + industry + real estate and its professional capabilitiesof integrating the whole chain, enhance the resource utilization rate,industrial influence and multi-dimensional income-generating capacity ofalliance member enterprises, and create a "closed ecosphere" of full life cycle+ whole industrial chain.