KWG Education Group and Hong Kong New Xiangyang International Education Group entered into a strategic investment agreement
2019.07.25Browse:729
Return List
On 25 July morning, KWG Education Group and Hong Kong New XiangyangInternational Education Group (NXY Edu) jointly organized a strategicinvestment agreement signing ceremony to announce the collaboration on privateeducation with synergies of each other. The initiative will focus on "research,training and control" to create an innovative education system coveringprogramme research and development, teacher training and campus operations.Adhering to the strategy of "Guangzhou base and national presence", the [joint venture] willprimarily develop inclusive kindergartens and medium-end kindergartens in tier1, tier 2 and tier 3 cities in Guangdong Province, followed by other citiesacross the country.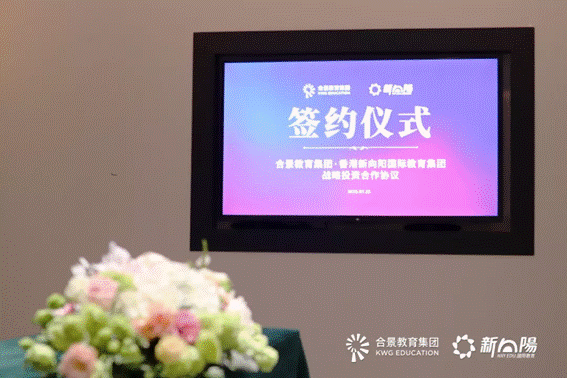 The Signing Ceremony
Witnessed by Mr Kong Jianmin, Chairman of KWG Group Holdings, and Mr Zhang Boshan, Vice Chairman of Hong Kong New Xiangyang International Education Group, Mr Chen Jun, Managing Director of KWG Education Group, and Ms Hu Di, Chairman of HKNXY, jointly signed the agreement. Ms Li Guijie, [President] of KWG Group Holding's cultural tourism division, Ms Kuang Xiaoling, KWG Group Holding's General Manager of Human Resources and Ms Liao Huiru, KWG Education Group's former director of education attended the ceremony.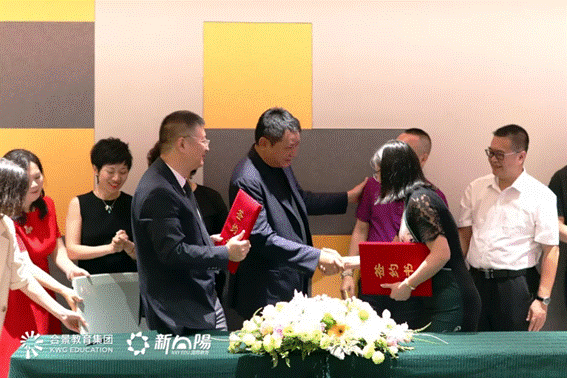 Signing of the Strategic InvestmentAgreement
Looking ahead,Mr Chen Jun, Managing Director of KWG Education Group, said both companieswould remain close as usual as strategic partners with mutual trust,wholehearted commitment and full dedication so as to scale new heights.
KWG Education Group Managing Director ChenJun delivering a speech
Ms Hu Di expressed that she would continue to ride on her over 30 years' experience in early child education to collaborate with KWG Education Group to provide education with sincerity, quality and professionalism. She added that the team will uphold a practical, pragmatic and win-win approach with mutual trust and recognition so as to make the best use of each other's edges to take the business to new heights.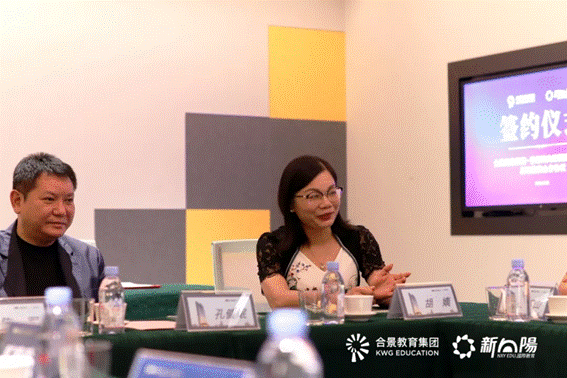 Hong Kong NewXiangyang International Education Group Chairman Hu Di delivering a speech
KWG GroupHoldings Chairman Kong Jianmin described HKNXY as an invaluable partner that isfully dedicated and committed to education with a passionate and devoted teamof management, which coincides with KWG Group Holdings' core philosophy of"building home with heart, creating future with aspiration'.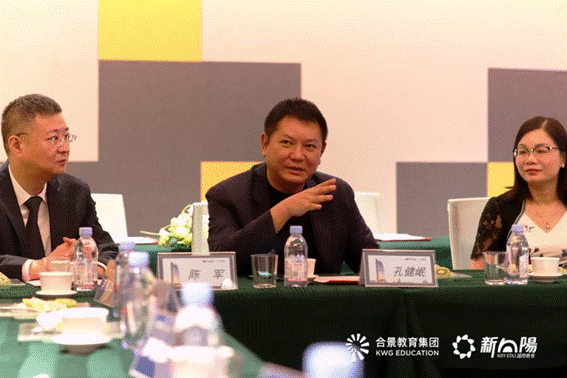 KWG Group Holdings Chairman Kong Jianmindelivering a speech
Education isthe cornerstone of people's livelihood and national strength, engenderingsocial prosperity and betterment, in which preschool education is essential. The collaboration between KWGEducation Group and Hong Kong New Xiangyang International Education Group is an outcome of ashared set of values, strategic mindset and future planning. The strategicpartnership seeks to combine the advantages of each other to depict a newbusiness roadmap and to create a win-win situation as well as to sustaindevelopment momentum. It is set to bring prosperity and fresh impetus to thepreschool education sector of China.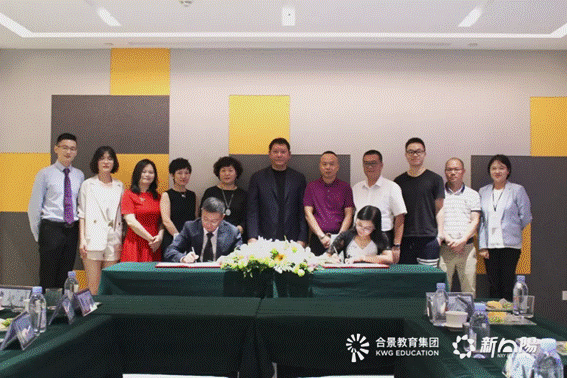 Group photo of the strategic partners

About Hong Kong NewXiangyang International Education Group
Hong Kong New Xiangyang International Education Group is an integratedinternational education institution principally engaged in education,scientific research and teacher training. Since its establishment more than 20years ago, the Group has been aiming at gathering world education resources tocultivate future leaders. With more than 40 New Xiangyang InternationalKindergartens spanning Guangzhou, Zhuhai and Jiangmen Wuyi, Guangdong, and NewXiangyang Comprehensive Art City, the Group has nurtured more than 53,000healthy and confident young children. Its vast experiences and leading positionin teacher training and campus operations have set it apart from industrypeers.