Summer Carnival—KWG hosts banquet for owners of The Summit
2016.08.05Browse:837
Return List
To celebrate the strong opening sales of 79 premium buildings of The Summit and to thank new and old property owners for their support, "Summer Carnival—Banquet for Owners of The Summit" was held on 30 July. Our token of gratitude was dedicated to a hundred of owners amid soft lighting, melodious jazz, a veritable feast and generous gifts.
On the evening of the event, owners were welcomed by elegant music and blooming bouquets, and they all arrived in the knowledge of a surprising news—household appliances of up to RMB10,000 would be given away! This was why everyone rushed to put their stubs into the prize drawing box once they had collected their lottery tickets, keeping their fingers crossed.
The banquet opened with the performance of a jazz band. A buffet dinner was also served by The Summit to allow the owners to get to know each other as their visual and savoury sensations collided. Of course, apart from the fine foods, the evening could not wear on without the lottery in appreciation of the support of the owners. Household appliances of up to RMB10,000 including LeTV Super TV, Midea microwave oven and Midea rice cooker were given away throughout the banquet, marking one climax after another and keeping the owners surprised.
The whole banquet lasted two hours and was a feast of "gourmet, audio and visual sensations and gifts". Every new or old owners came wreathed in smiles and left in satisfaction. Through this event, owners' confidence in The Summit was boosted and it was believed that the future of The Summit would become even brighter. "At first, we chose The Summit because of its good project planning and the quality living experience," a number of owners at the scene said. "After this evening, we realise what we have bought is not merely a unit, but more importantly, the beautiful friendship in the neighbourhood. It's only been a week after the purchase, it never occurred to us that we could meet our neighbours so soon. The developer is so thoughtful."
As a major portal estate in East Guangzhou, an urban complex of 3,000 mu and an eight-year-old international community, The Summit, which is near the massive Tianping Mountain, offers various property formats such as low-density residences, high-end villas and serviced apartments; has easy access to the convention and exhibition centre in East Guangzhou; and encompasses headquarters, branded hotel, international school and community business, thus exceeding the quality of all other urban complexes in the eastern area overall.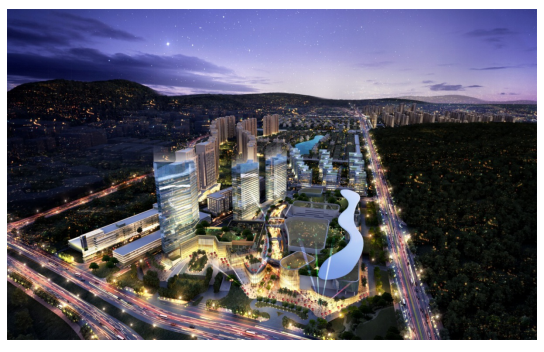 The Summit's boutique villas of 66–138 sq.m. and apartments are now on sale from a down payment of RMB60,000 and RMB30,000 respectively. Buying a completed property that is good value for money with a small amount of down payment in Guangzhou is no longer a dream. Good units and good prices won't last. Act now, the sooner you buy it, the earlier you live in it!
Phone: 020-32988988
Project address: Middle Section, Xinxin Avenue, Guangyuan East, Guangzhou